MID-SUMMER OFFER!
2021-07-19
---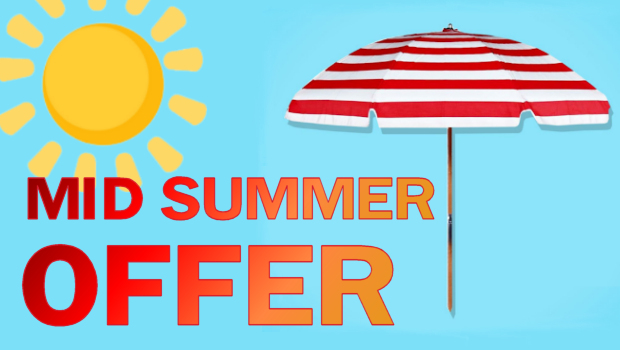 You asked, we listened: more OFFERS for YOU!
All Summer Giveaway coupons - worth 5000 EUR - were handed out within a few days.
Unfortunately, not everyone managed to grab their gift.
But don't worry, we got you covered!

Summer is already halfway gone, therefore we present: MID-SUMMER OFFERS!
All licenses and tokens -10%!
Promotion is valid from July 19 till July 30.
Don't miss out this time!

Contact us or your local dealer for more information.
| Nr. | Truck Explorer V6 kit name | Regular price | Offer price |
| --- | --- | --- | --- |
| 1 | Truck Explorer REVOLUTION | 2200 | 2110 |
| 2 | Truck Explorer STANDARD | 4300 | 4130 |
| 3 | Truck Explorer CHIPALLINO | 6500 | 6240 |
| 4 | Truck Explorer MB FULL | 8200 | 7870 |
| 5 | Truck Explorer PRO21 | 10500 | 10080 |
| 6 | Truck Explorer DOBERMAN v2 | 3600 | 3456 |
| 7 | Truck Explorer KAMATIC | 3300 | 3170 |
| 8 | Truck Explorer Ivetic v2 | 3300 | 3170 |
| 9 | Truck Explorer America | 3200 | 3070 |