Replacing EIS
2021-04-13
---
Change EIS without programming the keys

Mercedes-Benz MP4 generation introduced a new Immobilizer and Key system.
Optical key (Immo FBS3) has to be inserted into a key fob (EIS) and the vehicle is started with a Star / Stop button.
Immobilizer is not only in the ECU (MCM) and EIS itself, but also TCM (Transmission control module).
Therefore, if you are having any problems with MCM, EIS or TCM – it may get complicated, because they are all related.
In this article we will cover:
What to do if EIS got damaged, doesn't see the inserted key?
How to replace an EIS without having to reprogram keys?
How to change EIS without pairing/unpairing with MCM and TCM?
How to repair EIS?
With the help of
Truck Explorer
everything is surprisingly simple:
Take out the EIS;
Open it up and solder one wire;
Connect with our VEI device;
Read full Flash memory and save the file;
Repeat steps 2 and 3 with the new EIS;
Write the Flash file into the EIS;
Place your new EIS in the vehicle;
Voilà! You are ready to go!
Note: for EIS repair procedure is the same. Simply rewrite original FLASH file.
A few glances at the whole procedure: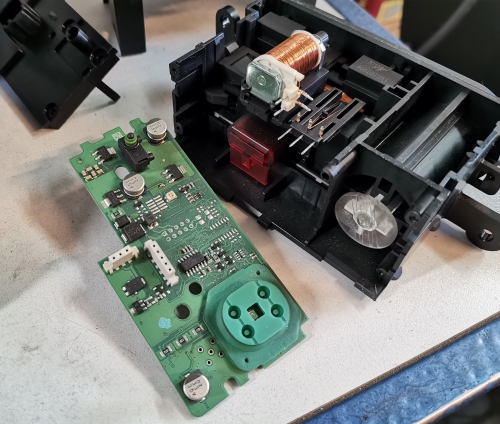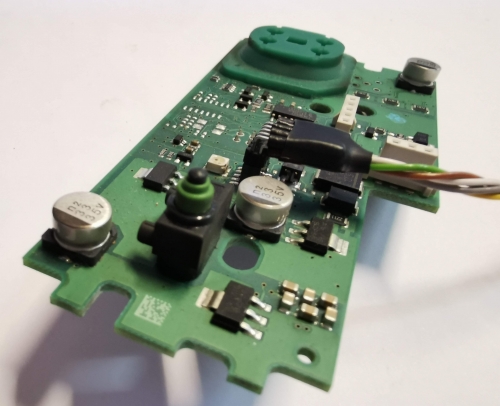 You will need:
For any additional questions and a free consultation please write to our website live chat or
contact us here.
Video Tutorial: